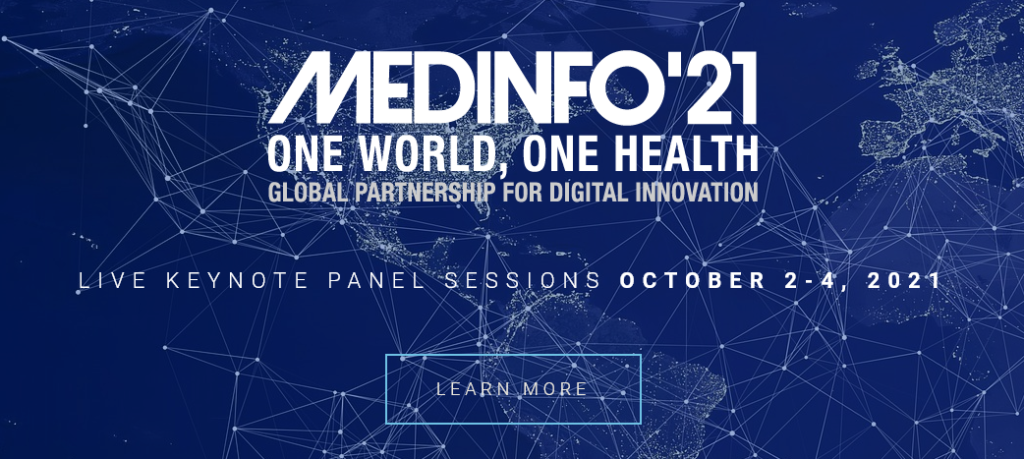 IMIA is pleased to offer the worldwide Medical Informatics community the opportunity to participate in the 2021 online version of our World Congress "MedInfo 2021".
Accepted papers and posters for MedInfo 2021 are available online and the website will provide details on how to search and access the presentations.  There is no registration fee to attend this online version of MedInfo.  It gives IMIA great pleasure to offer you this unique opportunity to take part in the most recent research in the field.
The live sessions will be held over 3 days, with 2 live sessions scheduled for each day. In order to best serve the 24-hour time zones, the live sessions are scheduled to start at 2 PM UTC and 8 PM UTC. Each session will be recorded and made available for those that are unable to attend in person online.
We look forward to you joining MedInfo 2021!